Will Blevins explains in an article in Ellipse his experience doing a PhD in the lab. The first challenge was culturing different yeast species, and isolating the RNA, in Lucas Carey's lab. Then Will had to built a de novo transcript assembly pipeline that would allow us to recover novel transcripts in a reliable manner, the use of spike-ins – a set of RNAs of known concentration – was key for this. Also important was to be able to do ribosome profiling experiments in the same conditions as the RNA-Seq, thanks to a collaboration with Juana Díez's lab. This was followed by multitude of analyses to make sense of the data and finally.. the paper in Nature Communications!
Article in Ellipse: Uncovering de novo gene birth in yeast using deep transcriptomics.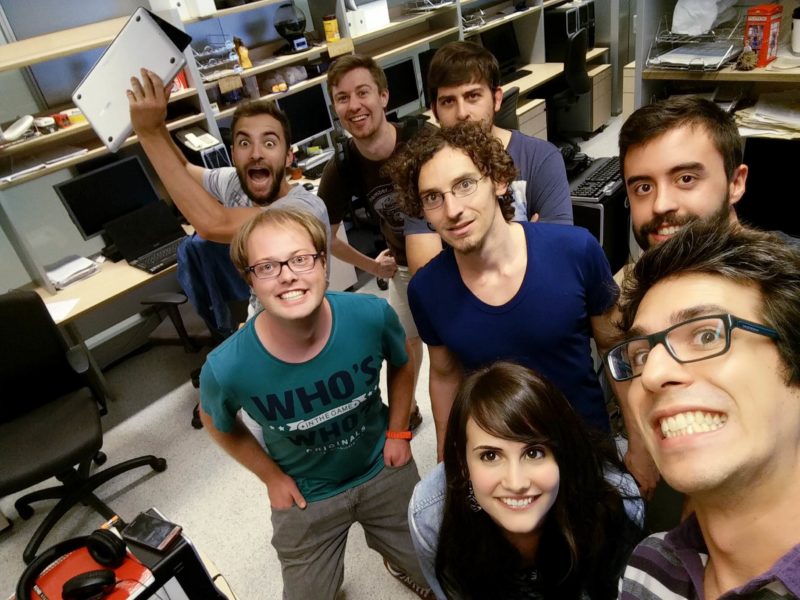 Students from the Computational Genomics labs at the Research Program, Will is at the far end.